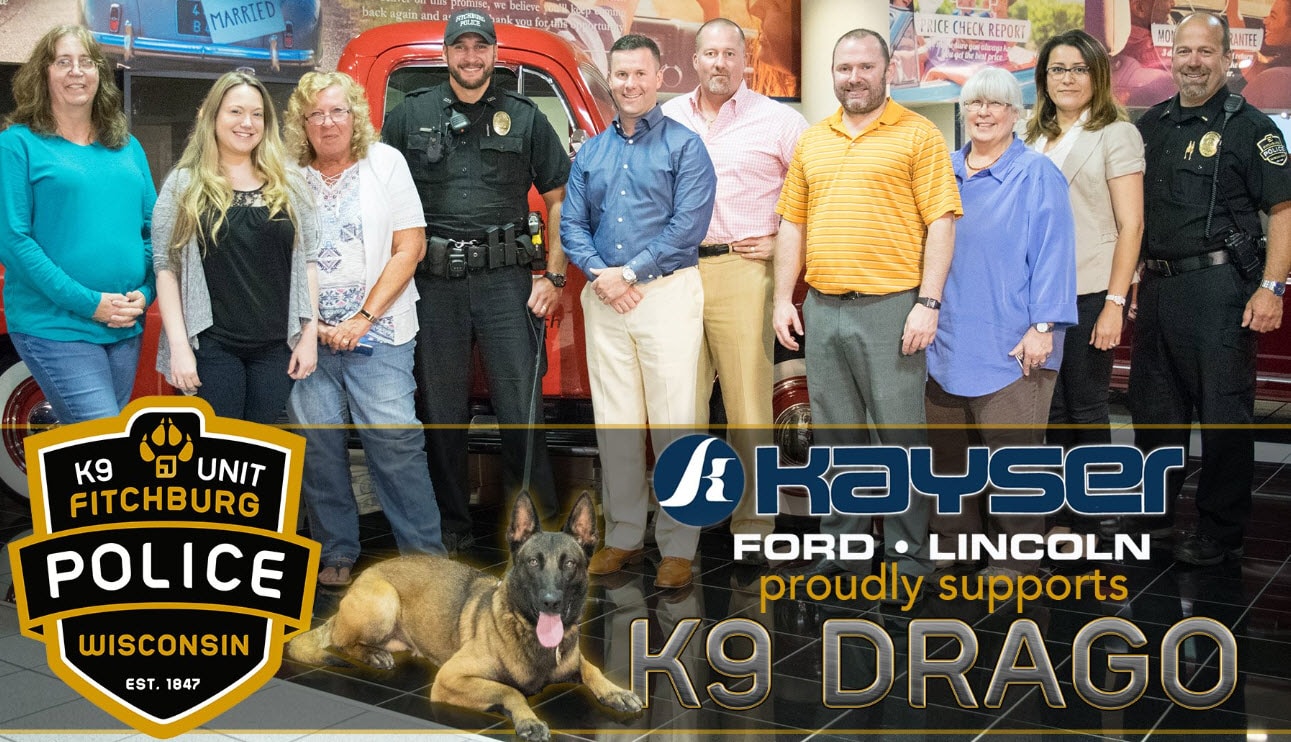 Officer Parker and K9 Drago recently visited Kayser Ford Lincoln to formally accept a $14,000 donation to cover the full cost of Drago and his training. We would like to extend our gratitude to the team at Kayser as well as the Baxter family for their generous support of Drago.
We would also like to share our thanks with the many individuals, businesses and organizations who have stepped up to support Drago with donations to help acquire important equipment that will keep him safe for many years to come.
Drago has been very active in his first few months of duty. We look forward to sharing some of his success stories as well as more photos in the near future.
Please stay tuned for a fundraising update & more recognition posts as we thank all our wonderful supporters.