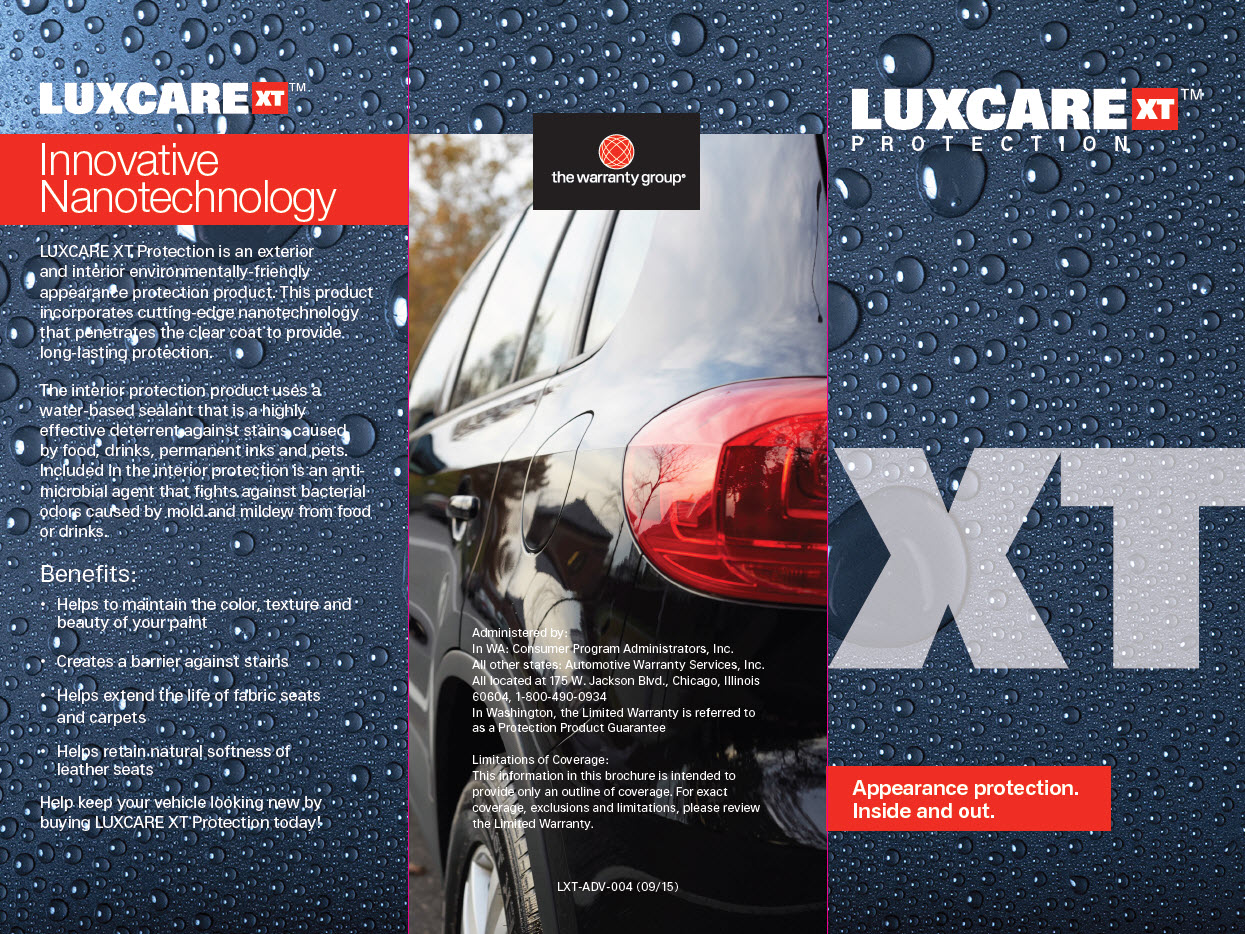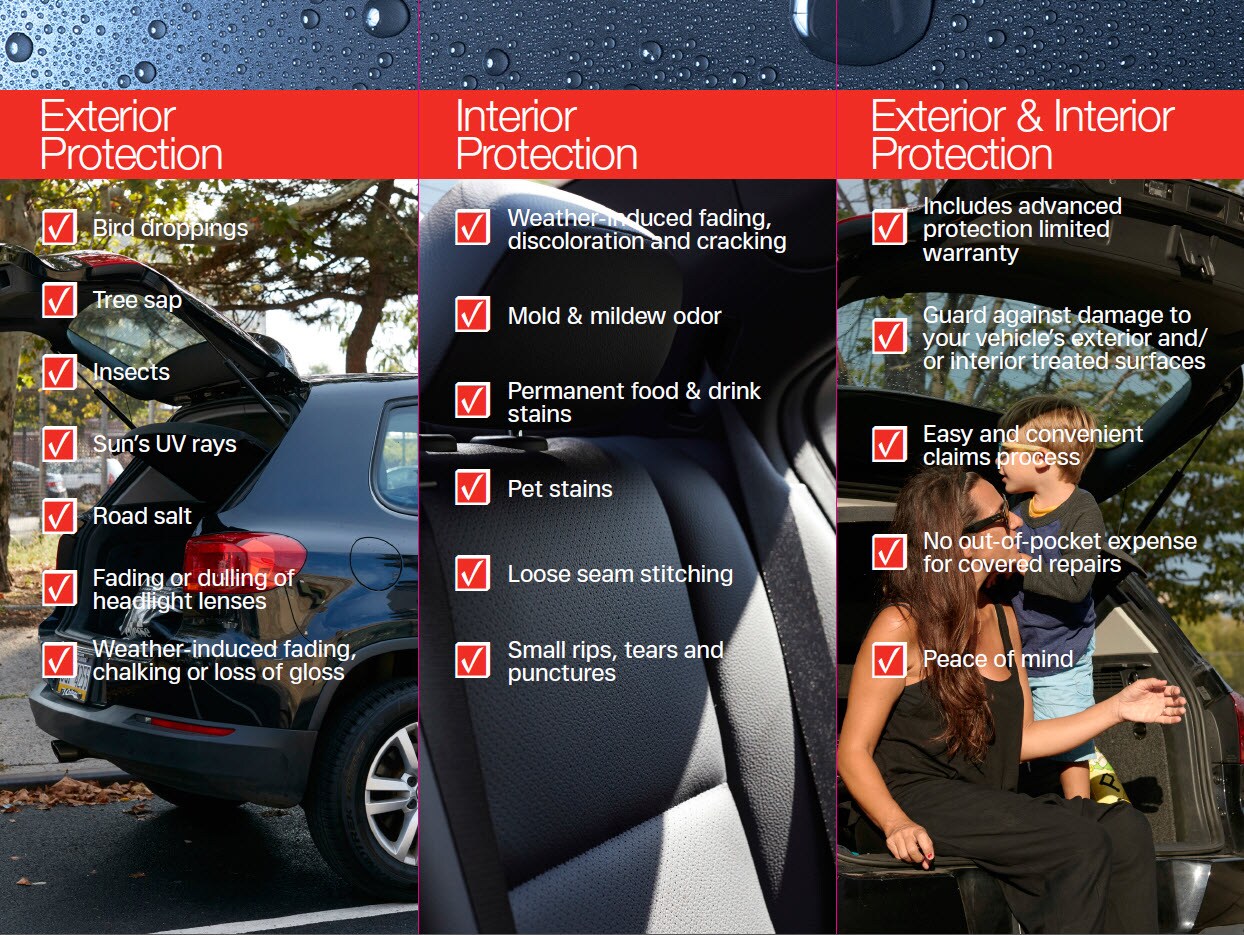 Car owners pride themselves on the impressions their automobiles leave.
Products that maintain and enhance a vehicle's appearance are an investment that your customers will appreciate.  
Lots of things can harm the interior or exterior of your customer's vehicle by staining, fading, discoloration or impact damage. Harsh weather. Car washes. Spilled food. Birds and insects. This damage accumulates over time, ruining a new automobile's appearance, and affecting the resale value of a vehicle.  
Luxcare XT®, our exclusive offering, is an environmentally friendly appearance-protection product for a vehicle's exterior and interior.  
This product incorporates cutting-edge nanotechnology that penetrates the clear coat to provide long-lasting protection from weather-induced fading caused by road salt, UV rays, acid rain, bird droppings, and similar grime. Luxcare XT® helps prevent brake-dust staining on aluminum alloy wheels, as well as the dulling of headlight lenses, and can also help protect against small windshield cracks.  
Luxcare XT® also protects your vehicle's interior surfaces by keeping carpet, fabrics, leather, and vinyl looking vibrant and fresh, shielded from permanent stains caused by spilled drinks, ink, makeup or crayons. Luxcare XT® shields your automobile's interior from small rips and tears, from discoloration, and from odors caused by mold or mildew. 
Help your customers protect their investments, improve your vehicles' resale value, and most importantly, help your car-buyers enjoy the driving experience with Luxcare XT®. 
Exterior & Interior Protection 
Includes an advanced-protection limited warranty  
Guard against damage to your vehicle's exterior and/or interior treated surfaces  
Easy and convenient claims process  
No out-of-pocket expense for covered repairs  
Peace of mind 
Benefits 
Helps to maintain the color, the texture, and the beauty of exterior paint 
Creates a barrier against stains 
Helps extend the life of fabric seats and carpets 
Helps retain the natural softness of leather seats